13 "must have" applications for your cell phone
I have written a review of each of the 13 most important and most used add-on applications on my N80. A lot of the applications are "must have", others depend upon how you use your phone. Most of the software is actually freeware, but some of it is payware (and their worth it). Anyhow, this is just my idea of what I absolutely have to have on my phone. Please feel free to give me feedback, using the link at the bottom of the article. Also tip me if you know of any other "must have" applications I haven't reviewed.
Article continues after ad
WidSets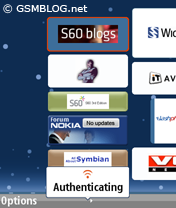 WidSets is a free widget application for you phone. You can choose between thousands and thousands of widgets, and administer them both directly on your phone and on a webpage. All sorts of different widgets are available, but personally I find the new widgets most interesting. It's a great way to stay up to date either when you out traveling, or when your home via your WLAN. It's much quicker to just pull your cell phone out of your pocket and check for news updates, than browsing through lots of different web pages on your computer.
The software is very stable, and designed quite smart. You can organize your widgets directly on their webpage, and if you have the application running on your cell phone, all you have to do is hit the sync button on the webpage and your cell phone widgets will be up to date. Another feature that I would like to mention is the send feature. When reading an article you can quite easily hit the send button. You then get a choice of saving it as a bookmark on your phone, or sending it to an e-mail address. This is a nice feature seeing as RSS feeds quite often don't include the whole story.
What: Widgets for your cell phone
How much: Free
Where: http://www.widsets.com
Handy Safe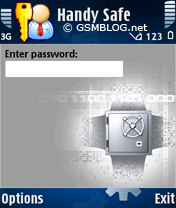 Handy Safe for is a really great application for keeping track of all of those little tidbits of information that you need to keep hand, but would rather that not everybody had access to. It's great for keeping track of credit card numbers, username and passwords, call cards, social security numbers, software serial numbers, or just about anything you can think of. The program features a master password that you must enter to gain access to any of the information you have stored. Don't forget the master password.
The thing that differentiates this application from most of the other software offering similar features is that it comes bundled with a PC application that stores the same info and synchronizes with your phone via Nokia PC Suite. This allows you not only to have the information accessible both on your computer and on your phone, but also makes entering new information much easier. It is much easier to enter information on you computer and sync it with your phone afterwards, than trying to enter it all on your tiny cell phone keyboard.
What: Keep track of all of those hard to remember secrets
How much: 29.95$
Where: Grab a free trial at Handango
Y-Browser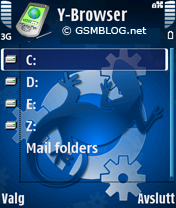 Y-Browser is a free file handler for Symbian 3rd edition cell phones. Previously I always used FExplorer, but seeing as FExplorer still is very beta on the 3rd edition platform, I have chosen Y-Browser. Y-Browser gives you access to you memory card, your phones shared memory and your phones read only memory.
You can copy, paste, select, delete, rename, show properties of, set and show attributes of any file on your system. You have an open with function that can open files with a different application than the standard application for that file type. You can send files via multimedia, e-mail, BlueTooth, infrared or web upload. You can search for files (although the local search feature in the new version of web search that I wrote about in a previous review is better).
Y-Browser also comes with a feature pack including the possibility to browse mail folders, a text viewer, and a zip tool.
What: A file handler/browser for your phone
How much: free
Where: Grab Y-Browser and the feature pack from this site
Screenshot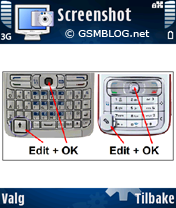 Screenshot is a nice application for taking screenshots on your mobile device. If you write a blog like I do it's mandatory. You can use it in single mode, and only take a screenshot when you hit the (customizable) hot key, or in repeat mode and have it take a new screenshot every x seconds. Screenshots can be saved on the memory card, or in the phones memory. Screenshots can be taken in the following formats: JPEG high quality, JPEG normal quality, JPEG low quality, PNG standard compression, PNG smallest size, PNG best speed, BMP 24 bits/pixel, BMP 8 bits/pixel, MBM 14 bits/pixel, and MBM 8 bits/pixel.
What: Screenshots on your mobile device
How much: Free
Where: Grab it from the link at the bottom of this page
NSysInfo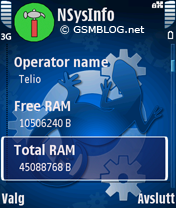 NSysInfo will show your phones memory, RAM, CPU speed, Screen Resolution and basically anything else you could ever want to know about your phone. Basically this program isn't very interesting for the common guy on the street, but for developers and hackers it's a must have.
 
What: System info about your phone
How much: Free
Where: Grab it from the link at the bottom of this page
Shotcode
Shotcode is a barcode reader that reads "shotcodes", translates them to a web address, and sends you to the website. I've written a review on shotcode here.
What: Shotcode barcode reader
How much: Free
Where: Direct your phones WAP reader to http://mob.shotcode.com
Kaywa
Kaywa is a barcode reader for you phone. Kaywa is the best barcode reader available for Symbian 3rd edition, and it won my barcode reader test. Read the whole review of Kaywa here.
What: 2D Barcode reader
How much: Free
Where: Direct your phones WAP reader to http://reader.kaywa.com
Article continues after ad
MobiReader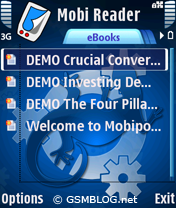 MobiReader is an eBook reader for your Symbian 3rd edition. MobiReader is also integrated with the Mobipocket online eBook store that features tons of eBooks for purchase. This application is a must for anybody who still actually reads. Great to have when you're sitting on the train, and just finished the last pocket book you had with you. Just download a new book, and start reading.
 
What: EBook reader for your phone
How much: Free
Where: Start the Download application on your phone (located in the Internet folder), browse to the Amazon folder and download it from there.
S60SpotOn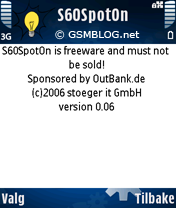 S60SpotOn is a "flashlight" for you mobile phone. It can do two things. The first feature is turning the backlight of your screen on, and leaving it on. This is a nice feature when you are reading eBooks. Secondly it can turn the camera flash on, so you can use it as a flashlight. The range of the "flashlight" is limited, it heats up your phone quite a bit, and uses up your battery very quick, but it's a really nice feature when you want to read in bed, and you girlfriend/wife already is asleep.
What: Flashlight for you phone
How much: Free
Where: Grab it from the download link at the bottom of this page
Turbo MSN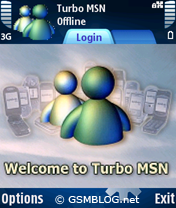 There are a lot of different MSN clients for mobile phones out there. Some of them quite good, some of them not so good. Some of them expensive, some of them cheap. Personally I ended up with Turbo MSN, but before you make your choice you probably should try out some of the trials available, and pick your own favorite.
What: MSN for your phone
How much: Uncertain (Free, but you can pay if you like?)
Where: Grab it from Handango
mIRGGI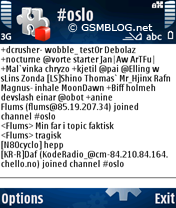 mIRGGI is a IRC client for you Symbian 3rd edition device. mIRGGI is the best IRC client for Symbian out there, even though it's still in beta. If you use IRC get this client. If you've never heard of IRC, you probably don't need it.
What: IRC for your cell phone
How much: Free
Where: Grab it from the download link at the bottom of this page
Article continues after ad
Aspicore GSM Tracker 3 for S60 3rd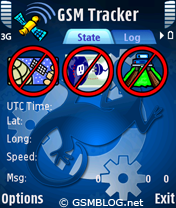 Aspicore GSM Tracker is a extremely rich featured GSM and/or GPS tracker. Its main use is real-time AVL (Automatic Vehicle Location), but it can also be used as a personal tracking device. There are two reasons why I chose Aspicore when selecting a tracking device. First of all you can easily set up your own server, and they even provide you with several free examples in different languages (php, perl, java, etc) on their website. Personally I used their java version, and did some modifications to make it connection safe. Second it uses UDP packages instead of a TCP connection, minimizing the amount of GPRS traffic it generates, making it cheaper to use.
For those of you who are interested, I'm planning on writing a tutorial on setting up your own GSM Tracker server here in the near future.
What: GSM and/or GPS tracker and real-time AVL
How much: 40$
Where: Grab a free trial from Handango
Update 2007-04-30: AutoLock
One of my readers suggested that one of the "must have" applications here should be AutoLock. AutoLock is a tiny free application that will automatically lock the keyboard after a given amount of time. Unfortunately AutoLock doesn't include any advanced features like automatically locking your phone when the slider is closed, etc. If you want more advanced features you have to pay for a more advanced application. AutoLock is available both for 3rd edition phones and older symbian phones.
To download the latest version of the software, visit this site
Downloads